Welcome to the website of Omnivorous Music. We specialize in contracting musicians, studios, engineers and arrangers for studio recordings. We are also available for live concerts. Some situations where Omnivorous might be useful:
- You are a composer in need of an orchestra (and/or a subsequent recording session) for your album/film/demo
- You are a singer-songwriter in need of a band for your demo/album
- You are a soloist in need of a piano accompanist for a live performance
- You are a band in need of a horn or string section for a recording/concert
- You are a composer, disappointed by endless MIDI sounds, in need of real instruments/orchestrations for a project
- You are a parent, requiring an oboe soloist for your child's birthday party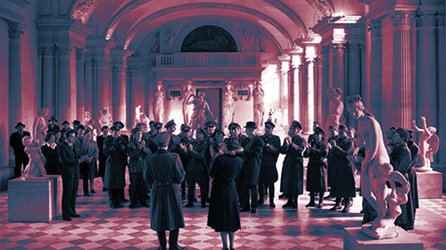 This picture is from Francophonia, a film by Russian titan Alexandr Sokurov - with music composed by Murat Kabardokov. Contracting of the orchestra, studio, conductor, mixing and mastering done by Omnivorous. We are proud of the result.